Zillow Data Scraper: Google Chrome Extension
In residential real estate analysis, data on trends in the single-family market is hard to come by. Public data from local jurisdictions are seldom easy to access and rarely are they comprehensive.
Zillow maintains an extensive database for most markets containing information about property sales that they source directly from the local municipal agencies responsible for recording real estate transactions.
In order to utilize this data which should be accessible to the general public, I've developed a custom data scraping script to assist in exporting search queries and packaged it as a Google Chrome extension — slapping a simple user interface on top of the script, allowing anyone to easily scrape data directly from Zillow's website.
Link
January 2021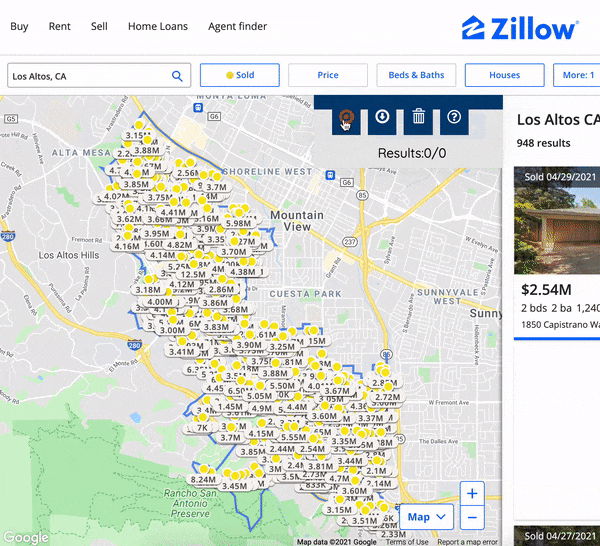 The extension allows you to press record to capture data from multiple search queries.